Mortgage Lending
---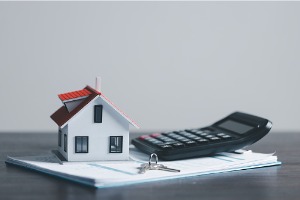 No two needs are the same, and we understand this. We've dedicated our diverse careers to aligning your distinct needs with the solution you've been searching for. While the solutions offered by some banks and credit unions may be limited, we do our due diligence to connect you to a network of specialty lenders able to offer a platter of options that you can easily take your pick from.
When it comes to purchasing and refinancing your home, there's simply no alternative in our minds. With access to a wider array of options, the chances of obtaining a more affordable deal are heightened. Better value and enhanced personalization are just part of the deal. What we believe sets us apart, and we take great pride in our various fields of expertise.
Better choices for our valued clients is one of our top priorities. We firmly believe that independence end education allows for such choices to be made, which is why we proudly offer a broader range of comprehensive mortgage solutions from leading lending institutions for your peace of mind. Our friendly, caring and committed loan professionals are here to guide you through the entire process from start to finish, adhering to our promise of a smooth-sailing ride.
Need access to FHA, VA and Conventional Lending Programs? We're able to connect you to a plethora of transaction and refinancing choices, including fixed-rate mortgages, adjustable-rate mortgages, interest-only adjustable-rate mortgages, home equity lines of credit and second mortgages, first and second transaction combinations…and that's just the tip of the iceberg. For unbeatable service you can always rely on, please don't hesitate to get in touch with one of our trusted representatives today. We look forward to serving you to the best of our ability…and beyond.
Mortgage Services offered through DACA Financial Group Mortgage & Realty.
CalBre Broker #01810373, Office #01525925, and NMLS #244257